Many of us have heard the saying "reduce, reuse, recycle" and are now trying to implement this in their work place. Even so, surprisingly it's estimated that only 15% of the 65 million toner cartridges sold in the UK every year are reused or recycled. That's a huge 55 million making their way to landfill every year!
When you consider that it can take 1000 years for plastic casings to fully decompose the environmental impact is truly shocking.
We'll collect your cartridges, for free!
Global Office Supplies' recycling can collect your used ink and toner cartridges – for free!
Over 85% of the ink and toner units we collect can be remanufactured in the UK to make cost-effective alternative printer products. Only just less than 1% can't be recycled.
We can even collect your unwanted mobile phones for free too. The number of mobile phones upgraded in the UK every year is estimated to be around 15 million – enough to be laid end-to-end from John O'Groats to Land's End!
Every mobile phone we collect goes through a repair and cleaning process, with a full history check to ensure it hasn't been lost or stolen. If a mobile phone can't be fixed it's recycled into secondary metal and plastic products.
Enquire about our toner recycling services
How it works…
With 228 million tonnes of waste estimated to be created in the UK every year it may soon be compulsory to reduce, reuse and recycle.
So why not take advantage of this great free service and help cut your business' CO2 emissions now?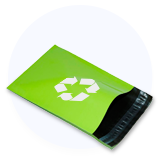 Step 1 – Implement
If you expect to send back small quantities of cartridges or mobiles we'll provide you with freepost envelopes to use as and when required. If you anticipate a larger volume we can provide collection bins to be positioned throughout your workplace. Let us know your usual monthly ink and toner consumption and we'll recommend the best solution for your business.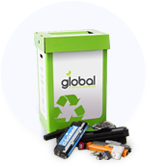 Step 2 – Fill Up
Simply start filling up your collection bins or freepost envelopes with empty ink or toner cartridges and unwanted or broken mobile phones.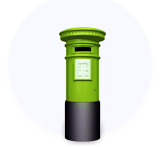 Step 3 – Return
Let us know when your collection bins are full and we'll arrange collection as soon as possible. If you're using our freepost envelope service just pop your sealed envelopes in the post.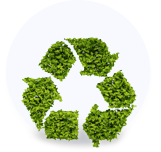 Step 4 – Recycle
We save your toner cartridges and mobile phones from the fate of 1000 years in landfill!